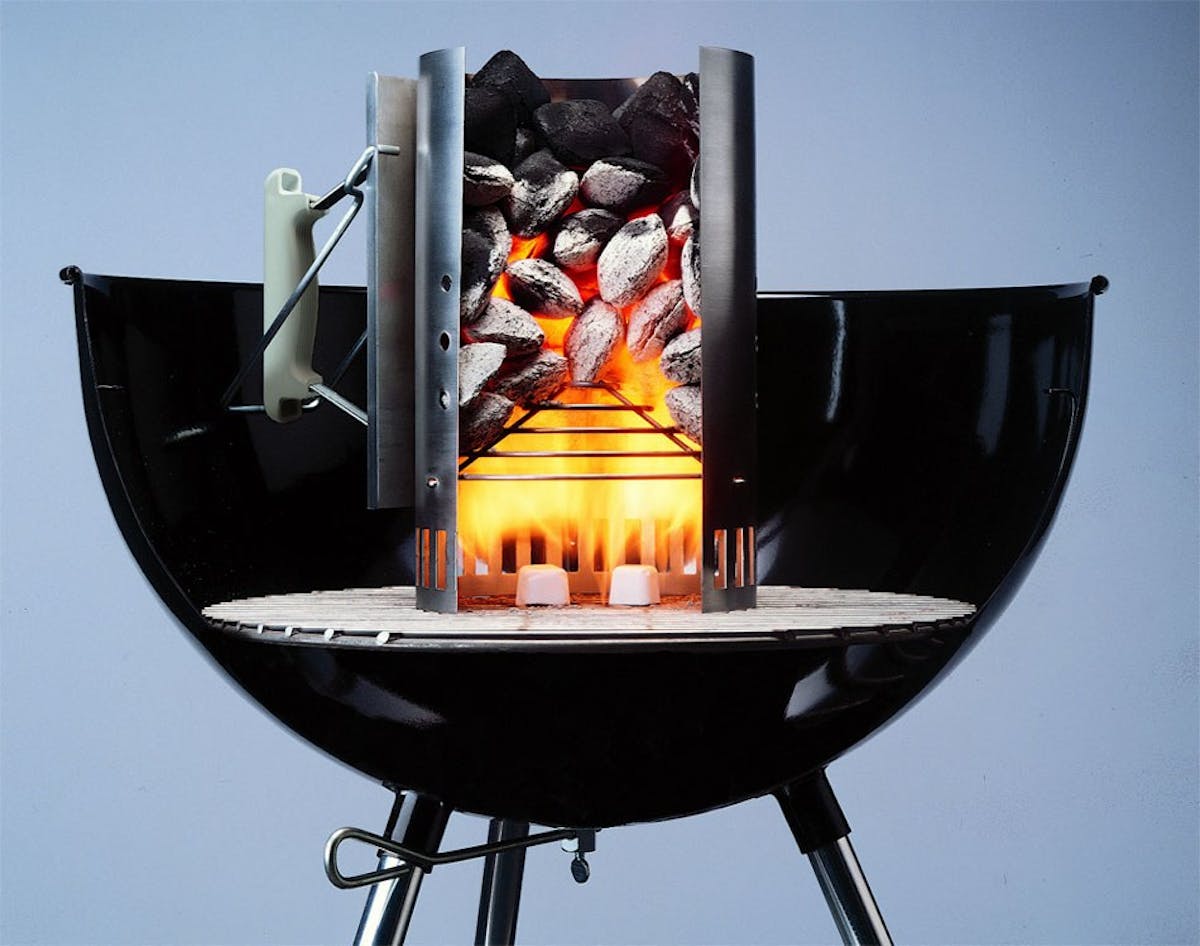 The ignition chimney guarantees easy, quick and clean ignition every time you use your charcoal barbecue. In 20 minutes and without effort, you get perfect embers. Time for an aperitif with friends...
PERFECT EMBERS, EFFORTLESSLY AND SAFELY
Votre Your lighting chimney allows you to speed up the lighting of charcoal or briquettes. It can hold enough charcoal to prepare a direct or indirect fire in your barbecue.

With the lighting chimney, create perfect and safe embers: a heat-insulated thermoset plastic handle and a foldable metal handle allow you to handle the hot charcoal safely.

You don't have to touch the coals. You don't have to touch the coals, stir them or blow on them: the ventilation flap alone ensures that the air is circulated and the temperature is maintained.


IGNITION CHIMNEY INSTRUCTIONS FOR USE
With charcoal briquettes:


Place the fire starter cubes on the fire grate and light them
Fill your fireplace with charcoal briquettes and place them on the fire starter cubes
Let it heat up for 20 minutes and discover your charcoal briquettes transformed into beautiful embers before putting them back on the fire grate, at your convenience.